Do you have what it takes to be a model?
When most people think of modeling they think of fame, fortune, and traveling the world. There is another side of modeling however that can be quite ugly. If you are an up and coming or aspiring model, this article is for you! I will share some tips that will help guide you on your journey and avoid some pitfalls along the way. The modeling world is one of the most competitive, hardest and possibly dangerous industries to enter into. As a recruiter for an agency, 95% of the pretty faces I come across don't have what it takes to be a model. A lot of people see a pretty girl and say, "hey, you should be a model!" The truth is, there is so much more to being a model than just a pretty face. As a matter of fact, although it may be one of your most noticeable attributes your "looks" may be your least important.
Here's the good news:
Many people believe you have to be 6 feet tall, extraordinarily beautiful and super thin to model, but this is just not the case. You don't need to be a certain size to model, nor do you need to look a certain way, but you do need to know your odds in your market. You have to first know your market, and you have to be able to sell yourself in the right way. The modeling industry is very diverse. There are certain clients only looking for girls with tattoos and piercings, or your niche may be fitness or plus size, but at the end of the day, it is all about knowing who you are as a model. You must understand your market, and properly be able to promote yourself within that market. More commercial outlets such as cosmetic or clothing companies, or even magazine ads and covers don't really care how tall you are. You may not even fit the mold for the industry's "standard concept" of beauty, but when you understand that modeling is not a look as much as it is a skill you start to realize how the industry really works and how you will fit into the whole grand scheme of things. The goal of any casting agent or director is to achieve a certain look, that conveys a certain message, to sell a certain product or service. You have to learn how to be versatile, but you also have to know yourself, and you have to be yourself.
Understand what makes you unique
What do you bring to the table that sets you apart? Once you know the answer to this question you can better sell "You." The question you have to ask yourself now is: "What do I want out of my modeling career?" Everyone knows the Tyra Banks and Cindy Crawfords who have built million-dollar empires on their modeling careers, but the reality is, those results are far from typical. Many use modeling as a means to make a little money on the side or to replace their 9-5 income. Like anything in life, modeling will give you back what you put into it. If you want to be a doctor or lawyer, you have to invest a significant amount of time and money into your education just to be in a position to pursue your career. After graduation, you will more than likely do some residencies or pro-bono work to pay your dues, you typically start at the ground floor and work your way up in a hospital or with a law firm hoping to eventually become a partner or start your own practice. There is a large area between being at an entry level position and being the CEO of firm, a multitude of jobs and position lie in between. The same is with modeling.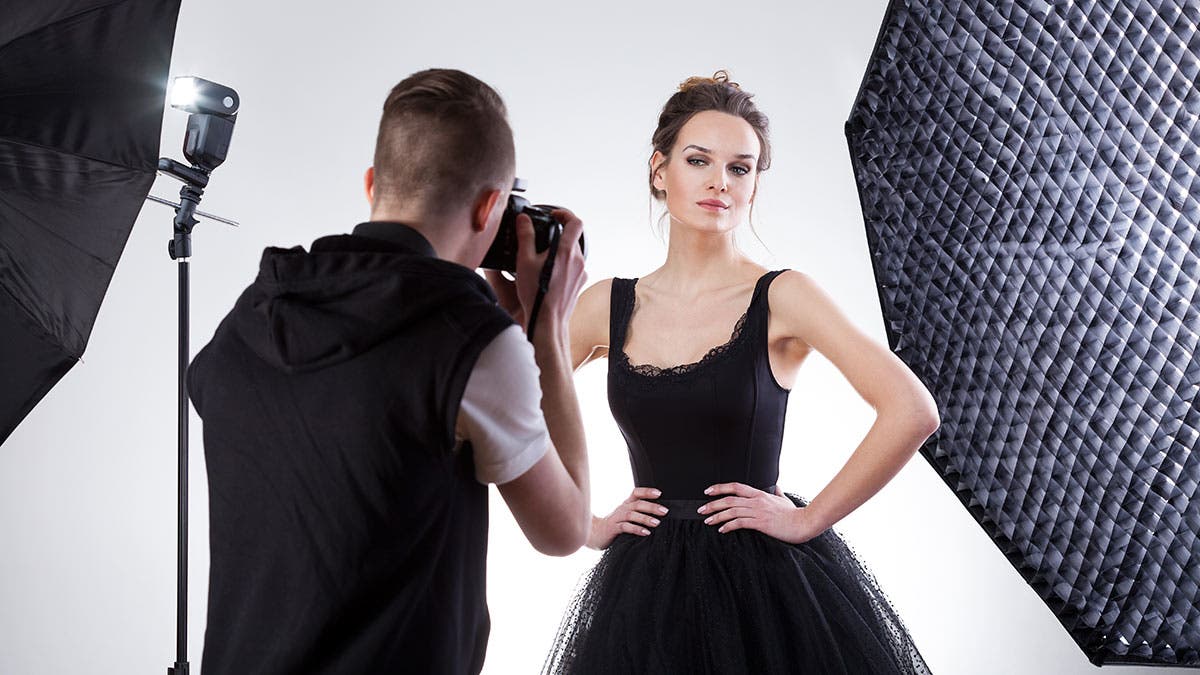 How far do you want to go?
How much are willing to do to reach your goals? Models can spend thousands of dollars and hours upon hours keeping up their appearances; Working out, hiring a personal trainer, keeping up their hair and their nails, their wardrobe, driving to casting calls, or doing photo shoots. A model may take acting classes; they may hire professionals to help them walk, pose or speak better, and we haven't even got to marketing yourself yet. A model needs a strong portfolio (I will go into detail on this subject in another article), comp cards, press kits, a website, possibly hiring someone to help them with PR and Marketing, the list goes on. The financial aspect, however, is not even the biggest investment you will need to make as a model. Just like an internship or residency, you have to pay dues in the modeling industry too. Set realistic goals. Many models come in thinking they will be an instant international super-model and burn themselves out within a year. Those results are just not likely. More than likely you will have to do quite a bit of "free" work in the industry to make a name for yourself before you really start to see the type of money you want to see or any money for that matter. You have to look at the early stages of modeling as an investment, consider this your college tuition, your residency or your internship.
Drive is everything!
Earlier I spoke about the 95% of people who aren't "cut-out" to be a model. It's not because they're not pretty enough, or even talented enough. The majority of Aspiring models simply don't have the drive or the mindset that it takes to be successful in this field. Once you have determined what you want out of modeling, you must understand the hard work and sacrifice it will take to get it. The more you want out of it, the more you will have to put into it. The problem that many people face is they treat modeling as a hobby, not a career. You may do okay if you just want to take a few photos and tell your friends on facebook that you are a model, but if you want to really make something out of it, it takes a lot of hard work and dedication. Models are known to be "flakey" and unreliable, simply because there are too many "hobby-models" playing in the same arena as "real models" and they have created a negative stigma. Let's say you have a photo-shoot set up with a local photographer, and because it is non-paid you show up late, unprepared, and give an overall poor performance. You never know who that photographer knows and what opportunities you may be cheating yourself out of because you didn't take this "unpaid assignment" seriously. This is one of the quickest ways to commit career suicide because everyone knows everyone in the modeling community and news travels extremely fast. You don't want to be labeled unreliable in this industry, always be sure to do what you say you will do and be where you say you will be. Do your research in advance. Be prepared. Be on time. Treat every assignment as if it is the one that makes or breaks you because in reality, it very well may be.
---
In closing, I encourage you to never change who you are on the inside or outside to make someone else happy. Modeling can be a rewarding career but you should never sacrifice yourself, your values or your self-esteem to do so! Your personality is what makes you unique, and you will find that this is most important part of your portfolio.
    – The Party Angelz
If you are looking to start a career in modeling and don't know where to start, drop us a line… we would love to talk to you! I wish you the best as you pursue your dreams… Peace, Love, and Glitter,
Taylor Angel is a Model Manager and Recruiter with The Party Angelz
#ThePartyAngelz #ModelLife #ThePinkTour #Modeling